Find a Skilled Custom Gate Contractor in Spanaway, South Hill, & Puyallup, WA
We'll develop the perfect design for your gate
A custom driveway gate is a great way to boost your security and curb appeal. An automated gate provides you with easy access without cutting corners on your security.
Goodrow's Fencing & Landscaping can develop the perfect design for your residential or commercial property in Spanaway, South Hill, & Puyallup, WA. We can create custom gates and replicate any style you like. If you want a new gate for your property, our team is ready to help.
Speak with our metal gate contractor about your needs today by calling (253) 219-6682.
Building the gate you want
You want a custom gate contractor who gives you plenty of options to choose from. Our custom gate contractor can design and install any kind of gate, including:
Metal
Fabricated
Automated and manual
We use LiftMaster motors for our electric gates. If you're considering a metal gate for your driveway, speak with our metal gate contractor today.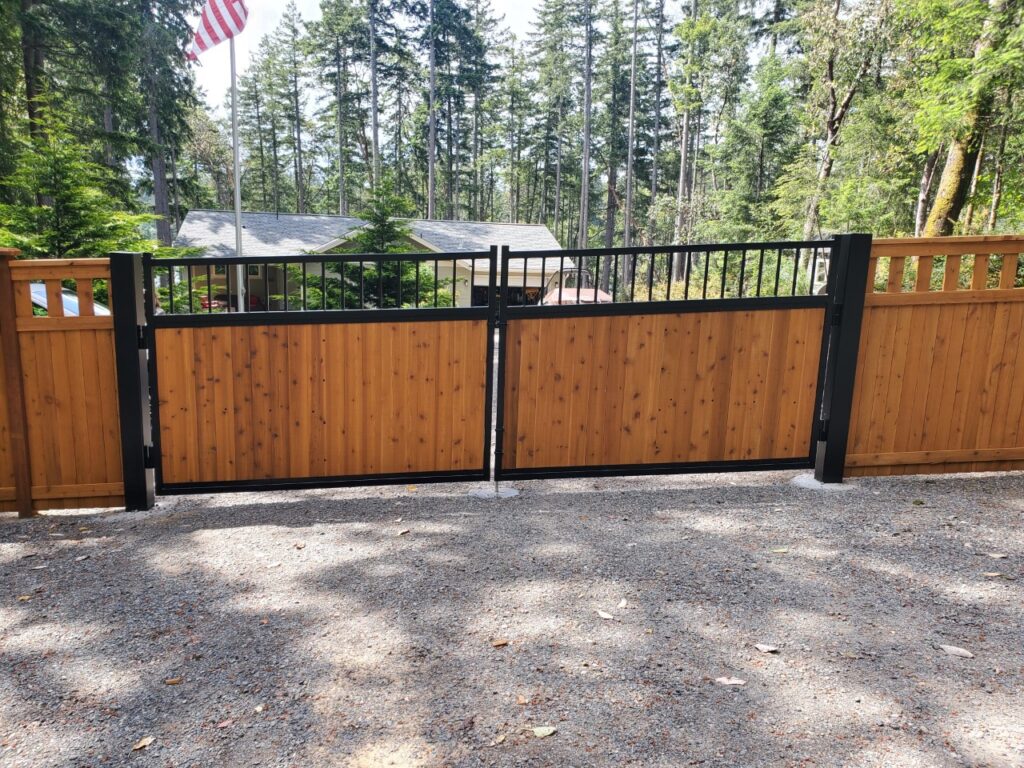 Here are some examples of our most recent projects